T H E "A L W A Y S -O P E N" O P E N H O U S E
Whether you're a real estate agent, owner, or property manager, Matterport's 3D vitural tours help you reach a wider audience and close on properties faster. We are your 3D Matterport tour service provider for Centennial, Englewood, Lone Tree, Littleton, Highlands Ranch, and throughout greater Denver.
TOP AGENTS USE VIRTUAL TOURS
With a 3D virtual tour, prospective leads can walk-through your properties from anywhere, anytime. Matterport's research found that listings with 3D tours:
Close at a 4-9% higher sale price
Decrease time on the market by up to 31% (southern US market)
Increase the amount of time a viewer spends on the property website by 15%
Attract more qualified prospects with a complete representation of your property and filter out those for whom the property may not be a good fit
STANDARD SERVICE AREA
Matterport services include travel to properties within a 15-mile radius of my studio. The travel fee for properties located outside my service area is $1.75/mile one way after the first 15 miles. Exact quotes will be provided in advance for job sites outside the free travel area.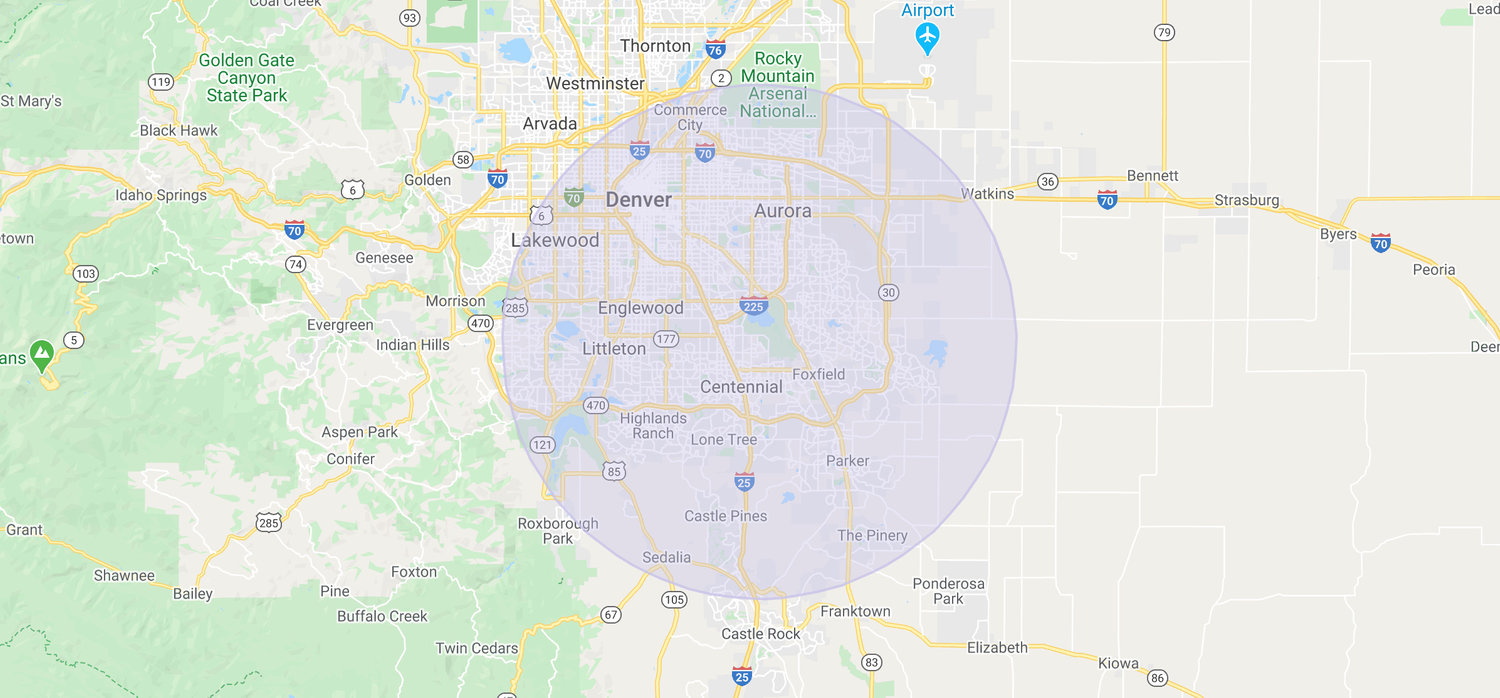 Pricing based on the total square footage of the area to be scanned.
Schedule Below or Call (303) 709-6493